CCTV is fast becoming a 'must-have' for homeowners looking to protect their home and possessions. This is not surprising as, in addition to detecting crime and helping to apprehend offenders who are filmed in action, CCTV also acts as a visual deterrent for crime.
In addition to the sight of an intruder alarm bell box, the sight of CCTV cameras on a property also helps to dissuade offenders targeting it.  CCTV systems have evolved rapidly in recent years and here's an overview of the latest developments and key features for homeowners.
High Definition
CCTV technology has certainly flourished and high definition images are now standard. This means the footage of any incident is sharper and greatly helps Police to identify offenders and apprehend them. 
Professionally installed and reputable CCTV systems from providers meeting the National Security Inspectorate's NCP104 issue 3 and BS 62676 standard, will also serve up watermarked images.  This means the images can't be manipulated and remain a true recording of what occurred.
Do also bear in mind that if your cameras are filming any public area or highway, you will need to display the right Privacy notice on your property.  This too can act as a deterrent to offenders.  We can advise on your legal requirements if you install CCTV in an area where there's public access.
Reducing cabling required
A CCTV system can be set up in your home by either using your existing local area network's (LAN) network infrastructure wiring or installing new unobtrusive cabling from the cameras to the system's Network Video Recorder (NVR) in the property.
With the use of powerline extenders, CCTV system can make use of existing electrical cabling to further reduce the volume of cabling required.  This is also useful to install additional CCTV to outbuildings where existing electrical cabling is in place.

Through wireless technology there is also the capability to incorporate CCTV to  outbuildings over long distances when electrical wiring is not on the same circuit.  We often use IP wireless transmission, which requires line of sight to achieve this.
For the technically minded amongst us, we can achieve up to 500+Mbps link capacity with distances up to 3km!
Smarter CCTV
Smart analytics within cameras and software can also be programmed to follow a procedure in a given event –  cause and affects.  For example; within a camera's field of view a precise area can be created, rather like a 'virtual box'.  For example, this could be on your driveway or a virtual line across your property.  You can then programme the CCTV system to send an alert if a person crosses that line or enters that box within a given timeframe, such as between 10pm and 5am.  That alert can be delivered in whichever format you want – a text message, email etc and will also include a clip of that event occurring.
All CCTV systems now come with an app so you can view your property whilst away and respond quickly to any alerts.
Smaller subtler cameras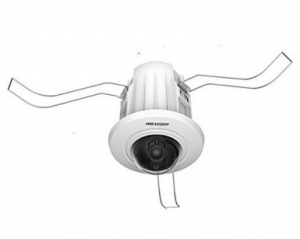 Camera design has also improved over recent years to make cameras more discreet.  Some can be disguised (such as smoke detectors), others can have the appearance of a downlighter, or be no bigger than the size of a tennis ball.  It's really impressive that, whilst the size of cameras has got smaller, the images they record are High Definition!
And that's the case at night too, with most models having IR illuminators built in, to enable vision in the dark with ranges from 10 – 150 meters.
Summary
CCTV delivers an impressive threefold support of your property's security.
On the one hand its presence on your property will act as a visually deterrent to intruders.  Secondly, it is highly effective in promptly and accurately detecting crime as it happens.  And finally, its high-definition images can help to apprehend the offenders.
Whilst CCTV is often installed to deter offenders, with its advances in app technology, it can also help in other ways such as monitoring:
 

the safety of people in a home, such as an elderly loved one

 

the activities of people who provide services to you
 If you would like to learn more about CCTV in protecting your home and possessions, contact the team on t 01483 791500 or email sales@absolutesecurity.co.uk
https://www.absolutesecurity.co.uk/wp-content/uploads/2019/10/CCTV-2019-d-e1571814793213.jpg
365
719
Absolute Security
https://www.absolutesecurity.co.uk/wp-content/uploads/2015/10/logo-300x134.png
Absolute Security
2019-10-23 07:15:07
2019-10-23 07:27:40
Latest developments in home CCTV systems