Innovations in fire detection systems for heritage properties
The Absolute Security team have been really impressed by the innovations in fire alarm monitoring and reporting when it comes to protecting listed and heritage properties.  We have been working closely with the team at Nimbus Fire Alarm Management Systems in an installation for a national heritage property preservation organisation.
The Nimbus technology delivers highly precise monitoring and easy to use reporting.  Its gateway integrates with many fire alarm manufacturers to provide more effective remote monitoring and control functionality.
As this functionality is built on cloud technology it means property and site owners can access Nimbus logs and reports through any desktop or mobile internet connection.
Easier and faster reporting
The technology has a number of benefits for fire officers in heritage sites and/or property owners.  These include:
Precise and prompt online reports on their fire alarm system hardware – giving details about the hardware's performance, servicing and engineer notes.
Reductions in false alarms, as Nimbus has the capability to identify and send alerts on confirmed fires.
An easy to access central online log book of the fire alarm's service history, panel and device data. This information can be searched by event, date, time, site, panel, loop and description.
Event notifications such as confirmed fire, fire, fault and isolation, are sent out immediately by Nimbus via email and mobile app. These notifications include the device location (as programmed within the fire alarm system panel). The speed and means of notifications can significantly reduce resolution time.
Unobtrusive design – the system's design offers sophisticated protection without damaging the fabric and features of the property in its installation. It requires minimal cables and plugs into the fire alarm control panel simply and easily.
Helping to protect national treasures
Commenting on the Nimbus technology Will Hucklebridge, Operations Manager at Absolute Security said,
"The software's ability to integrate with so many different fire alarm systems is very impressive.  It ensures a property gains a precise but practical log of different facets of its fire alarm equipment's history and events.  This greatly helps those with a responsibility to monitor and control that property's fire safety and compliance. The cloud-based approach is particularly helpful to those who have to manage a number of properties."
He adds, "And the speed in which the system can issue alerts can make all the difference in the time it takes to respond to and successfully tackle a fire.  With all properties this is essential, but particularly more so with heritage properties which often are treasured by the nation and a key part of our history."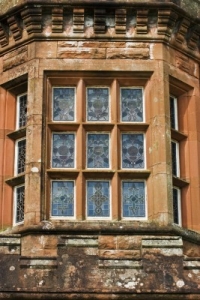 Find out more
If you would like to learn more about the Nimbus Fire Alarm Management system's benefits to your property(ies), please contact the Absolute Security team on tel. 01483 791500 or email sales@absolutesecurity.co.uk
https://www.absolutesecurity.co.uk/wp-content/uploads/2019/02/Nimbus-system-overview-sml.jpg
253
777
Michelle Daniels
https://www.absolutesecurity.co.uk/wp-content/uploads/2015/10/logo-300x134.png
Michelle Daniels
2019-02-04 15:59:23
2019-02-04 16:30:09
Innovations in fire detection systems for heritage properties