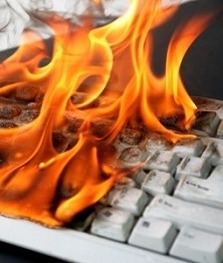 Minimising business disruption from the unexpected – building business resilience
How well equipped is your business to withstand business interrupting events such as fires, floods, network failure, data loss, supply chain failure etc?
This is the question that Boards, Investors, Customers and Insurers are asking more and more frequently. Yet, answering it with any degree of authority can be difficult. Actually becoming a resilient business can be time consuming, expensive and distracting.
This is why we were excited to meet Matt Hodges-Long and Richard Carman from Continuity Partner. They help businesses plan for the unexpected to minimise the disruption and damage it can bring to their organisation, both in the short and long-term.
Continuity Partner recently launched the world's first fully managed Business Resilience service. This is designed to give business owners the resilience they require for their businesss, at an affordable (fixed) price and without distracting their teams from their day jobs!
In fact the Continuity Partner team have developed the following unique 3 step approach to build Business Resilience in an organisation. They are offering Absolute Security customers a 10% discount on their services.
1. Plan – in depth Risk Analysis, creation of Business Continuity plan and Risk Mitigation activity
2. Monitor – 24/7 monitoring of clients risks (premises, critical suppliers, regulators, reputation) to avoid incidents and react quickly to minimise impact
3. Respond – if the worst were to happen, the Continuity Partner team provide expert 24/7 Crisis Management and Business Recovery support.
We were really impressed with the Continuity Partner team and the service they provide. Business Continuity planning is too often left on the back burner which leaves businesses carrying too much risk.
For further information please contact Continuity Partner directly on 01252 560 331 or visit www.continuitypartner.com
Remember to mention Absolute Security to qualify for a 10% discount.
https://www.absolutesecurity.co.uk/wp-content/uploads/2015/11/keyboard-on-fire2.jpg
263
223
Absolute Security
https://www.absolutesecurity.co.uk/wp-content/uploads/2015/10/logo-300x134.png
Absolute Security
2015-11-29 10:01:02
2016-08-02 09:52:57
Minimising business disruption from the unexpected – building business resilience