School's out for summer (but we're not)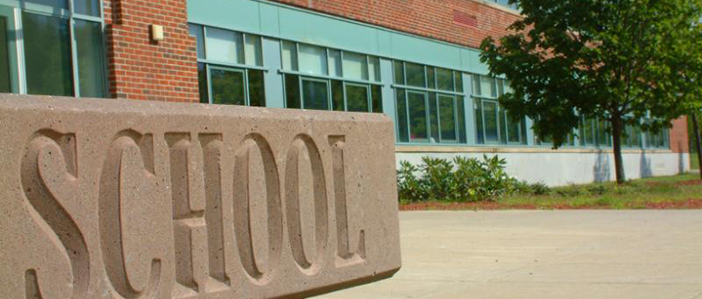 It may be the summer holidays for Schools across the country but it's certainly a busy time for our surveyors and engineers.  They are using the time to spec, install and maintain a variety of different school security systems.
Over the past few years Security has become a major part of a school's management and governance responsibilities.  Senior management teams are under increasing pressure to ensure their school fully complies with the latest safeguarding and other staff and child protection obligations.
Smarter technology
The sites and structures of many school buildings have traditionally presented challenges when it comes to creating the right level of security protection.  The good news is that technological advances have meant intruder, access control, CCTV and fire detection systems are now more precise in pinpointing incidents across a site and issuing an alert.
Less cabling and lower costs
At the same time, wireless technology and security systems which utilise a school's existing IP network are reducing the need for cabling and, as a result, the cost of systems is coming down. It also means that installation work can often be done discreetly during School hours, and not necessarily left till the holidays.
Greater systems integration for management efficiencies
Security technology is also integrating far more effectively with other school systems and processes.  Access control systems now integrate with electronic registration, cashless vending and school printer networks to establish permissions and provide logs and audit trails.  These systems no longer rely on identity passes, and often now feature bio-metric functionality such as fingerprinting to avoid problems occurring with lost cards.
Creating a positive learning environment
Security will always be a key concern of school management teams and rightly so.  They are responsible for ensuring both pupils, staff and equipment remain safe and secure in the School site. Security systems are helping them fulfil their obligations and create a positive learning environment.
For example, CCTV systems are supporting work within schools to tackle bullying and ensure the effective implementation of anti-bullying policies. Where schools lease out their premises out of hours, CCTV and access control systems are helping to reduce damage, theft and alert school managers to behaviour which is at odds with the school's safeguarding policies.
If you would like to learn more about how we could help your school or college with its security arrangements, contact the team on tel 01483 791500.
https://www.absolutesecurity.co.uk/wp-content/uploads/2015/10/logo-300x134.png
0
0
Michelle Daniels
https://www.absolutesecurity.co.uk/wp-content/uploads/2015/10/logo-300x134.png
Michelle Daniels
2018-07-20 06:25:31
2018-07-23 07:35:50
School's out for summer (but we're not)