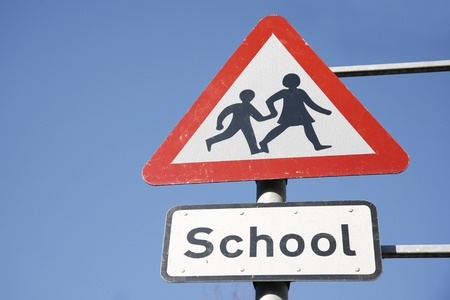 In recent news reports it has emerged that Ofsted is adopting greater scrutiny of school security during inspections.  In some respects schools have found weaknesses in their site security have led to their Ofsted rating being downgraded. See this report.
Inspecting safeguarding directives
Much of Ofsted's security focus has stemmed from new directives on the safeguarding of pupils.  An Ofsted spokesperson commented:
"Ofsted does not set the standards that schools and other education providers have to meet on safeguarding. Our job is to inspect against the standards and statutory guidance set by the Department for Education.  If a school's safeguarding arrangements do not meet these requirements, then at inspection we will judge them to be ineffective, this will lead to an overall inadequate judgement."
Common weaknesses in school site security
Often school sites were constructed before security became such a key expectation of school management. We are often called in to survey and report on a school's security weaknesses and these tend to stem from the following areas:
Gaps and weak-points in perimeter fencing.
Access gates not meeting current European standards.
Manual-locking doors (and so not linked to an access control system).
Open access to all areas (rather than controlled access permissions through passes and locks, particularly for key 'at-risk' rooms such as IT suites, science labs etc).
Security systems failing short of the current standards.
The wrong type of access control electronic locking used on fire exits and fire routes. We have seen numerous examples of this including some, which have the potential for the lock to jam under side pressure and magnetic locks remaining locked in certain fault conditions.
Multiple and separate fire and intruder detection systems across the site, rather than one central system which can quickly pinpoint an alert and initiate a lock-down or other response procedures.
A lack of CCTV to monitor and record incidents during the school day and also out of hours. Schools still have safeguarding responsibilities when it comes to how the site is used by community groups beyond the school day.
How Absolute Security create robust school security systems
Our Education specialists have extensive knowledge and experience of school security systems.  We invest time to survey the unique issues for each school's premises in order to find a robust and practical solution which supports their safeguarding policies.
We work with both the private and state education sector and advise on, install and maintain a wide range of school security systems including:
CCTV systems – including HD CCTV and those utilising an IP network
Access control – including intercom systems, passes and with remote monitoring options
Electronic VMS (Visitor Management Systems) for the "signing in and out" of visitors, contractors etc as well as utilising the same system to monitor and generate reports of late arrivals and pupils leaving early
Security lighting
Automatic gates and barriers
Intruder alarm systems
Fire detection systems
Integrating security systems – CCTV, access control, intruder alarm and fire detection for better centralised management and control
Installing dedicated networks for all a school or college's security needs (if the current IP network isn't able to cope with the security system functionality)
 If you would value a free survey of your school's security measures, please contact The Sales Team on tel 01483 791500 or email sales@absolutesecurity.co.uk
https://www.absolutesecurity.co.uk/wp-content/uploads/2015/10/logo-300x134.png
0
0
Michelle Daniels
https://www.absolutesecurity.co.uk/wp-content/uploads/2015/10/logo-300x134.png
Michelle Daniels
2017-05-09 12:31:53
2018-07-12 15:02:24
Ofsted adopts greater scrutiny of school security during inspections