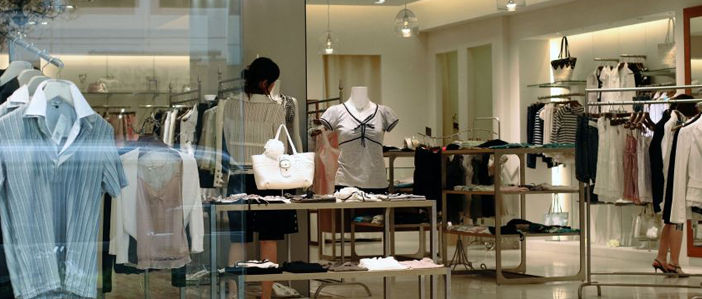 Most business owners recognise the need for security in order to protect their staff, stock, equipment and property.  But how many make the most of the latest technologies to enhance their management of the business and its effectiveness?  Here's a summary of how the latest security systems are helping businesses of all shapes and sizes
Greater precision
Intruder and fire detection have become more precise in pinpointing the exact location of an incident on a premises and issuing alerts.  At the same time, CCTV has embraced high definition, so pictures are now incredibly clear and no longer serve up those fuzzy, grainy images of old.
Discreet
Many systems now use Wireless technology or the business IP network, which has meant a big reduction in the cabling required.  This has in turn brought down the cost of systems and their installation. It has also improved their discreetness in an office, shop or other business environment – particularly where there is limited space.
App technology
Security systems haven't been immune to app popularity and many now feature them to enable the business or property owner to dial in remotely to their system to access logs, see what's going on (in the case of CCTV) and monitor access points around the premises.
Integration for efficiency and aid decision-making
As security technology gets smarter many systems are integrating more with themselves (for example CCTV, intruder detection, fire detection and access control) and also with other applications.  This makes things far more efficient for business owners to monitor. Retailers may also be interested to know that some CCTV systems now offer heat map analysis of footfall and customer behaviour around the shop floor, to help inform decisions about where best to locate special offers and particular product ranges.
More affordable
You would think that a sophistication in technology would mean a rise in costs, but this isn't generally the case.  In recent years, costs have tended to come down.  Security LED lighting costs in fact have dropped by almost 20%.
With an uncertain economy ahead, business owners can also opt for leasing as a means of spreading the payment of their system over 3, 5 or 7 years.  The system's annual maintenance costs can be built into the fixed monthly payments too.
With Absolute Security's leasing arrangements through our partners, Reality Finance, you will own the equipment at the end of the leasing period unlike some other security providers like ADT.  Don't forget too that an annually maintained security system may reduce your insurance premium and its worth speaking to your insurance provider.
For more information about how to improve the security of your business, contact the team on 01483 791500.
https://www.absolutesecurity.co.uk/wp-content/uploads/2015/10/logo-300x134.png
0
0
Absolute Security
https://www.absolutesecurity.co.uk/wp-content/uploads/2015/10/logo-300x134.png
Absolute Security
2016-08-02 09:31:45
2016-08-02 09:40:11
Are you getting the most from your business security system?