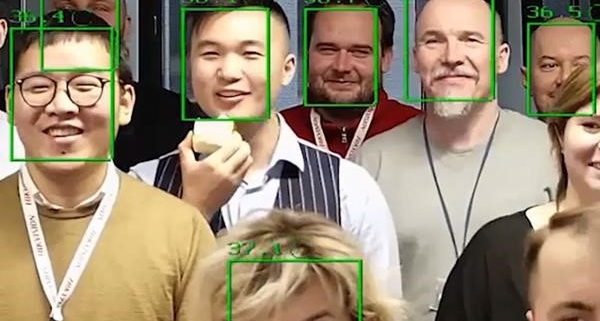 Fever Screening Technology To Aid Returning To Work
As the UK appears to have now passed the peak of Covid-19, most are looking forward to having some normality back in their lives.
Whether that is being able to visit friends and family, enjoy lunch or dinner at a restaurant, visit the theatre, go to church or get our children back to school. All of which we took for granted just 6 weeks ago.
Given reports that the Economy risks being scarred for years to come as a result of the virus, perhaps an overriding importance is the necessity to get the UK back open for business. This of course must be carried out as safely as possible and in accordance with government guidelines. At Absolute Security we are delighted to have a solution which can assist with a safe return to work.
Fever-screening solutions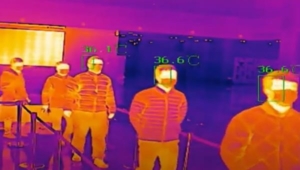 Fever-screening solutions detect the human temperature of individuals as they enter public spaces, hospitals, retail units and other buildings. We have a range of fever-screening cameras, which use thermal imaging to help organisations mitigate against the spread of the coronavirus.
The solutions identify individuals with a fever, which may be symptomatic of Covid-19 as they enter spaces and buildings.
Detecting human temperature
These sophisticated solutions can detect human temperatures to within an accuracy of 0.3ºC, raising the alarm locally, or to remote monitoring teams, should the system identify an individual with a fever.
The cameras are perfectly suited to support industries who are operating on the frontline of the nation's fight against Covid-19, as well as those looking to prepare for current restrictions being eased.
Camera options available range from fixed cameras, which would be located at site entrances designed to detect multiple people, through to handheld portable fever screening cameras which are used to check individuals.
Safety
Fever screening cameras should be used as an early warning tool. It is therefore recommended guidelines are put in place within an organisation and adhered to, should any individuals with high body temperatures be detected. For instance, potential Covid-19 sufferers could be diverted to a safe area for further checks to be performed by an employee wearing appropriate PPE, before determining if access to the site will be granted or denied.
These fever-screening solutions, alongside these guidelines,  allow businesses to better protect their employees and customers, by minimising the risk of spreading Covid-19 infections.
As many of our customers and other businesses start planning a return to work after the lockdown, we are keen to support them and play our part in limiting the spread of Covid-19 as much as possible.
Find out more
Please do contact us to discuss how fever screening cameras can assist your place of work confidently getting back to business.
https://www.absolutesecurity.co.uk/wp-content/uploads/2020/05/Fever-screening-technology-2.jpg
436
600
Absolute Security
https://www.absolutesecurity.co.uk/wp-content/uploads/2015/10/logo-300x134.png
Absolute Security
2020-05-01 14:49:35
2020-05-01 14:50:11
Fever Screening Technology To Aid Returning To Work